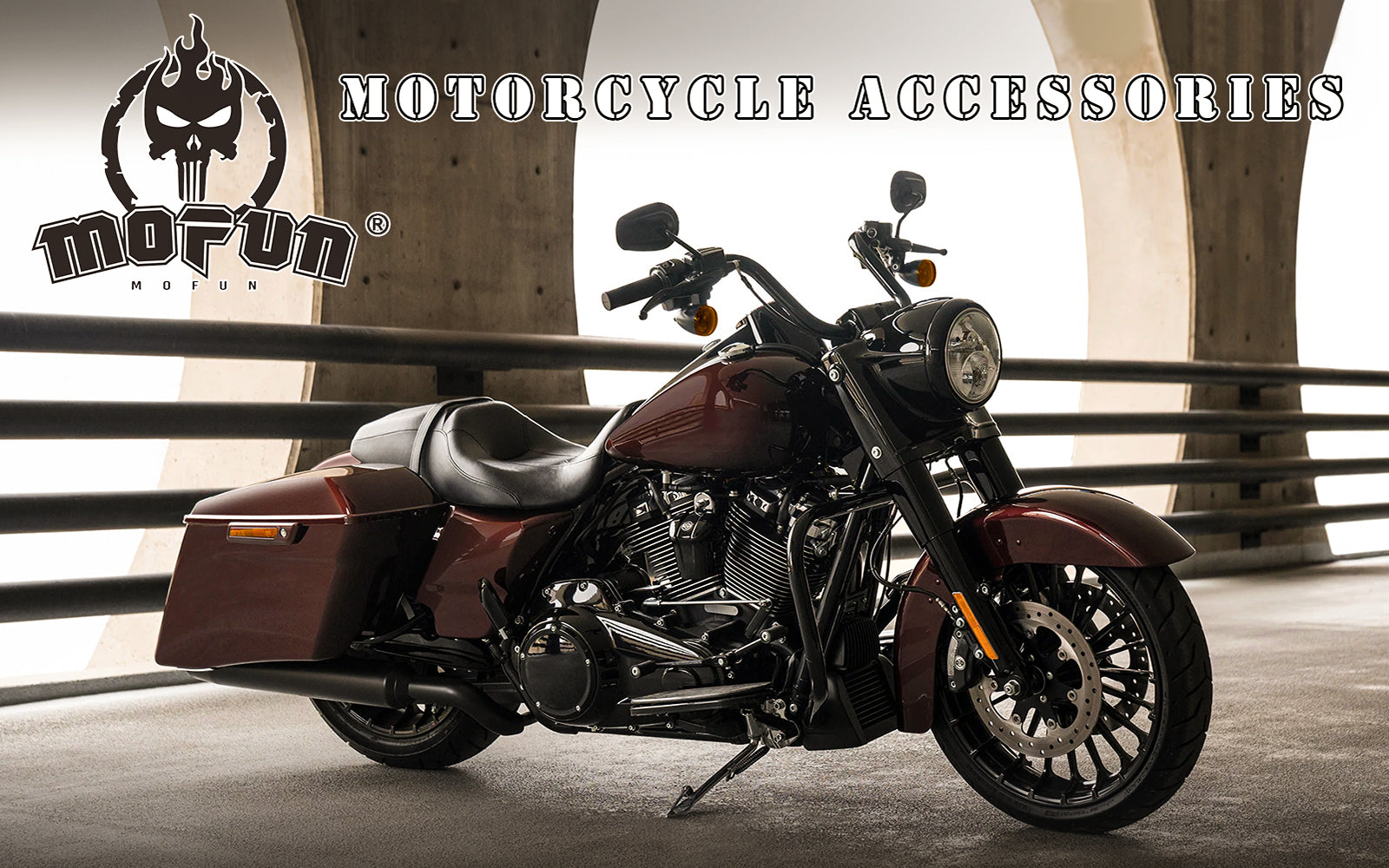 The price of Mofun Sissy Bar is more suitable for people who want to modify locomotives. Each of our products is produced through strict monitoring. Each type of backrest corresponds to the corresponding model, and it has a fast Demolition, solid tube and other features, very durable.
Fitment List:
Fits 2006-2017 Dyna models (except FLD, FXDF, FXDFSE and 2010-2017 FXDWG)
>>Fit Dyna super glide Custom FXDC 2006-2014
>>Fit Dyna Super Glide FXD 2006-2010
>>Fit Street Bob FXDB/I 2006-2014
>>Fit Dyna Low rider FXDL/I 2006-2017
>>Fit Dyna Low rider S FXDLS 2016-2017
>>Fit Dyna wide glide FXDWG 2006-2009
Installation requires separate purchase of model-specific Docking Hardware Kit.
Specifications:
Material: Steel with Chrome Triple Plating. Pad cushion made of PU Leather and Polyurethane foam forming.
Surface Finish: Triple Plating (Copper+Nickle+Chrome) ,High Standard Rust-Proof Plating which can be tested by salt spray 48 hours neutral.
Feature: Quick detachable, Size: Standard Height. Come with Large backrest Pad and Bolt-on Luggage rack.
Not Come with installation instruction. 
Package Included: 

1x Passenger Sissy bar Backrest.
Shipped within 24 hours. Free Shipping in the US!
Detachable Back Rest
Seems to be a good product. Easy assembly. Attach slots had to be opened up some do to chrome build-up.
One nut was missing on the back rest. It had come dislodged. Since the cover in-zips (good idea) I was able to locate the nut and re-install it.
Some adhesive might have helped this situation.
Great value
Couldn't ask for more at an affordable price everything fits
Exactly what I wanted
This was exactly what I needed for my bike. The ole lady was wanting to ride with me and she didn't like the idea of riding on the back of the bike without one. So it was a perfect fit for my 2006 Dyna Wide Glide EFI.
Product title
$19.99 | $24.99
Product title
$19.99 | $24.99
Product title
$19.99 | $24.99
Product title
$19.99 | $24.99