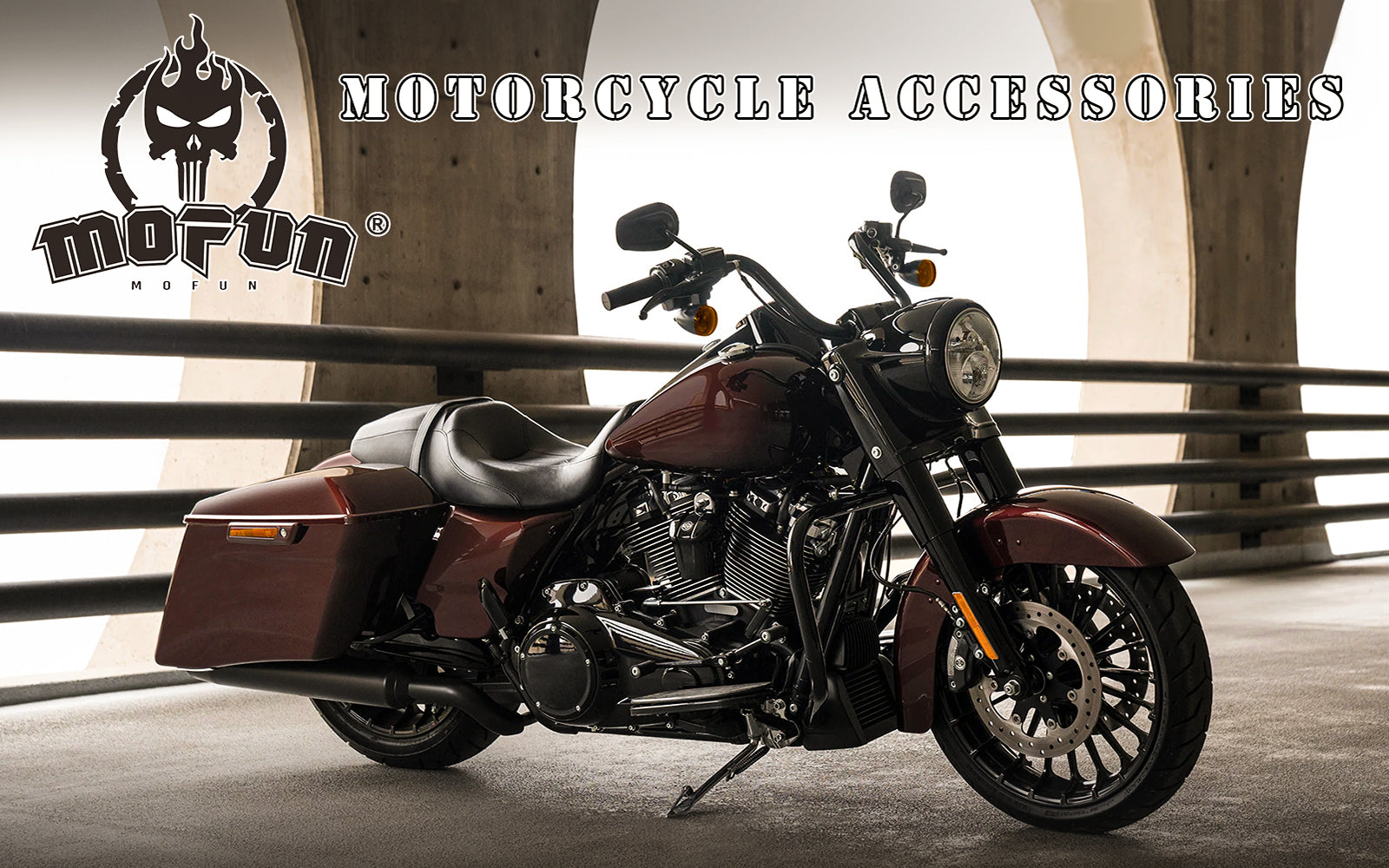 Fitment List:
2023 Roadmaster
2022-2023 Chieftain Dark Horse Icon
2021-2023 Roadmaster Limited
2021-2023 Indian Springfield Dark Horse
2021-2023 Indian Springfield
2021 Vintage Dark Horse
2020-2023 Roadmaster Dark Horse
2020-2022, 2017-2018 Chieftain Elite
2020-2021 Indian Vintage
2020 Indian Chief Dark Horse
2018-2020 Springfield Dark Horse
2018-2020 Chieftain Classic
2018, 2016 Chief
2017-2023 Chieftain Limited
2017-2019 Chief Dark Horse
2016-2023 Chieftain Dark Horse
2016-2020 Springfield
2014-2023 Chieftain
2014-2019 Chief Vintage
2014-2018 Chief Classic
Specifications:
Condition: Aftermarket 100% Brand New
Superior Quality And Durable.The bar design to avoid the engine damage from crash.
Style: Sharp
Equipped with rubber footrest to provide additional comfort on long rides.
Our Engine Guard Bar is designed to highlight your Indian motorcycle.
1 1/4" (32mm) Diameter Metal Tubing
Surface Finish: Power Gloss Black, High Standard Rust-Proof Plating which can be tested by salt spray 48 hours neutral.
Instruction Included, Easy Bolt-on Application.
Package Included:
1xEngne Guard with necessary hardware.
Come with installation instruction
Shipped within 24 hours. Free Shipping in the U.S.!
Product title
$19.99 | $24.99
Product title
$19.99 | $24.99
Product title
$19.99 | $24.99
Product title
$19.99 | $24.99