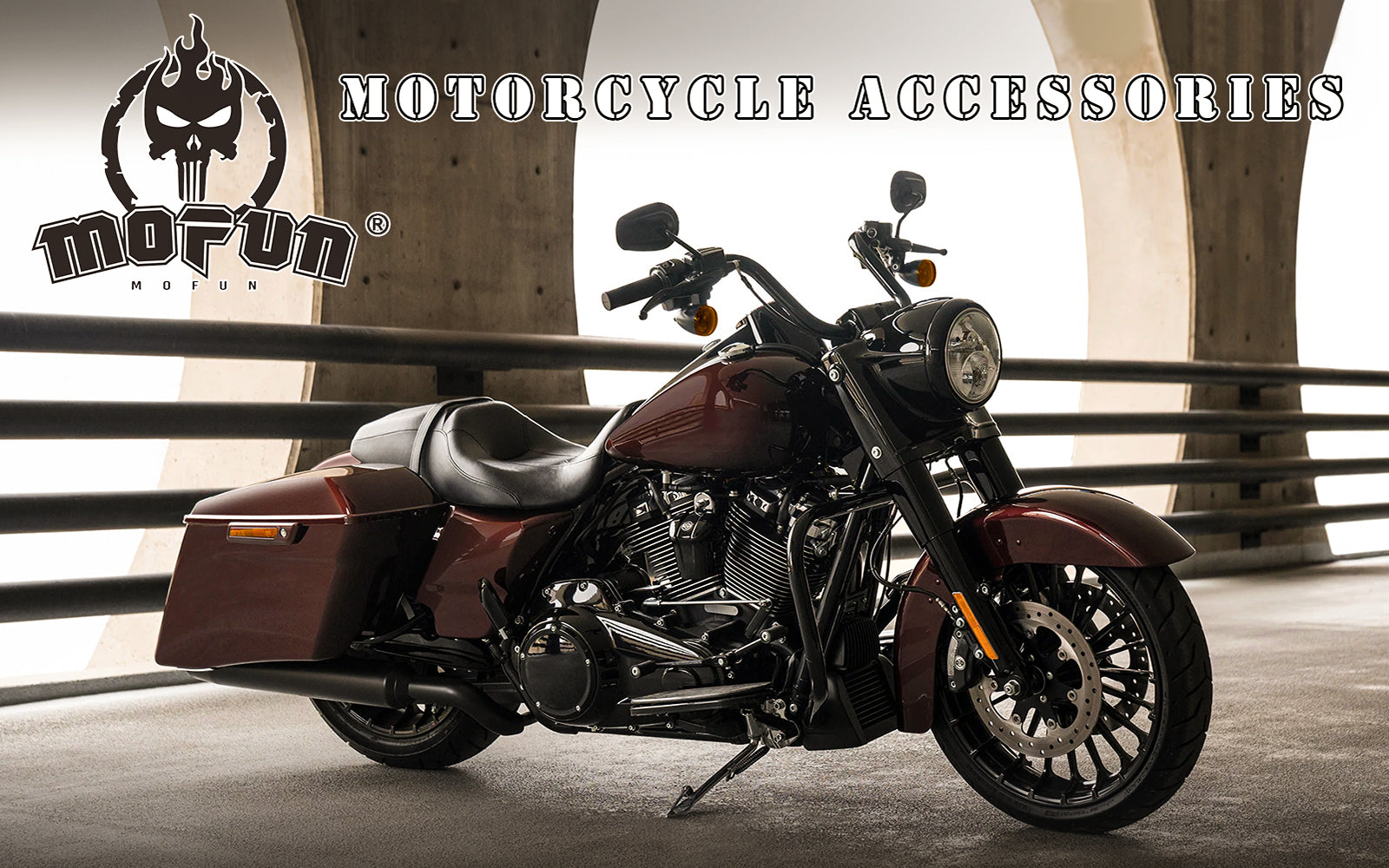 Fitment List:
SPORTSTER 1000 XLH: '84-'85
SPORTSTER 883 XLH883/XL883 : 86-'08
SPORTSTER 883 CUSTOM XLH883C/XL883C : 99-'09
SPORTSTER 883 DELUXE XLH883 DLX : 88-'95
SPORTSTER 883 HUGGER XLH883 HUG : 88-'03
SPORTSTER 1100 / 1200 XLH1100 / XLH1200 : 86-'87 / '88-'03
SPORTSTER 1200 CUSTOM XLH1200C/XL1200C : 96-CURRENT
SPORTSTER 1200 SPORT XL1200S : 96-'03
SPORTSTER 883 LOW XL883L : 05-'10
SPORTSTER SUPERLOW XL883L : 11-CURRENT
SPORTSTER 883 IRON XL883N : 09-CURRENT
SPORTSTER 883R XL883R : 02-'03, '05-'07
SPORTSTER ROADSTER XL1200CX :16-CURRENT
SPORTSTER 1200 LOW XL1200L :06-'11
SPORTSTER 1200 NIGHTSTER XL1200N :07-'12
SPORTSTER IRON 1200 XL1200NS :18-CURRENT
SPORTSTER 1200 ROADSTER XL1200R :04-'08
SPORTSTER SUPERLOW 1200T XL1200T :14-'17
SPORTSTER SEVENTY-TWO XL1200V :12-'16
SPORTSTER FORTY-EIGHT XL1200X :10-CURRENT
SPORTSTER FORTY-EIGHT SPECIAL XL1200XS :18-CURRENT
50TH ANNIVERSARY SPORTSTER XL50 :07
ROADSTER XLS :84-'85
XLX-61 XLX :84-'86
XR-1000 XR-1000 :84-'85
XR1200 / XR1200X XR1200 / XR1200X : 08-'10 / '11-'13
Specifications:
>>Cutting edge style come with end cap cover and give your bike a brand new look.
>>This design eliminate sharp internal bend and make internal wiring easier.
>>Bar Diameter: 1-1/4 inch
>>Center Width(Outer Side): 11-1/2 inch, Clamp Area Diameter: 1 inch
>>Grip Area Bar Diameter: 1 inch.
>>Pre-Drilled: Yes
>>End Rise: 10 inch
>>Finish: Triple Chrome Plating (Copper+Nickle+Chrome) ,High Standard Rust-Proof Plating which can be tested by salt spray 48 hours neutral.
>>Material: steel pipe (Much Stronger than other's Straight Seam Welded pipe handlebar on the market)
>>Model: Monkey Bagger Bar
>>Overall Width: 31 inch
>>Pullback/Sweep: 7 inch
Package Included:

It looks good.
I have not finished putting putting it together but I didn't install it and it looks good hopefully I had to order a part that would take 2 weeks hopefully it will come in and I have to test it out it looks good thanks
Good bang for buck!
I refused to pay $300-500 for handlebars! So when I ran across these online I gave em a shot even without seeing any reviews! They ARE worth the money. Only issue I had was the powder coat was a little thick in the throttle area. Some 220 sand paper and a little buffing and on the road i went!
Product title
$19.99 | $24.99
Product title
$19.99 | $24.99
Product title
$19.99 | $24.99
Product title
$19.99 | $24.99